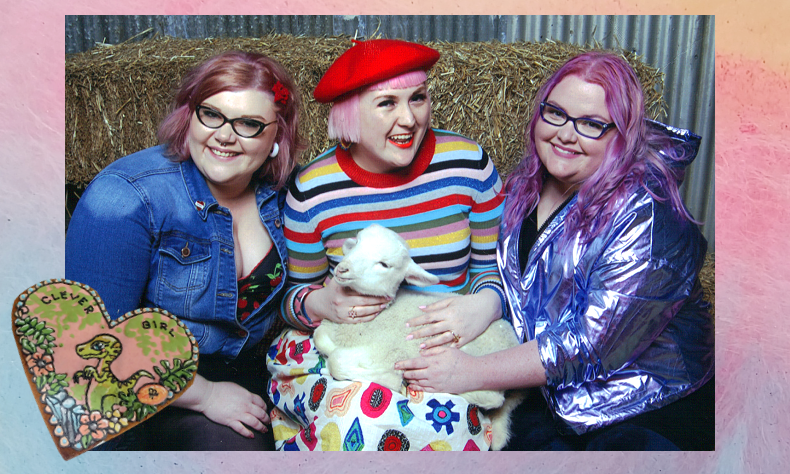 Last Saturday I had the pleasure of attending my second Royal Melbourne Show. Yet again, I went with my friends Hayley and Zanthi. It seems to be the only time we catch up, but I always have such a great time hanging out with them. You can read a bit about last years adventures HERE.
First up, the vlog. It's a little hard to explain how fun the show is, so I decided to share it all with you as a vlog. I've been asked for more video content, I'm so awkward, but I tried!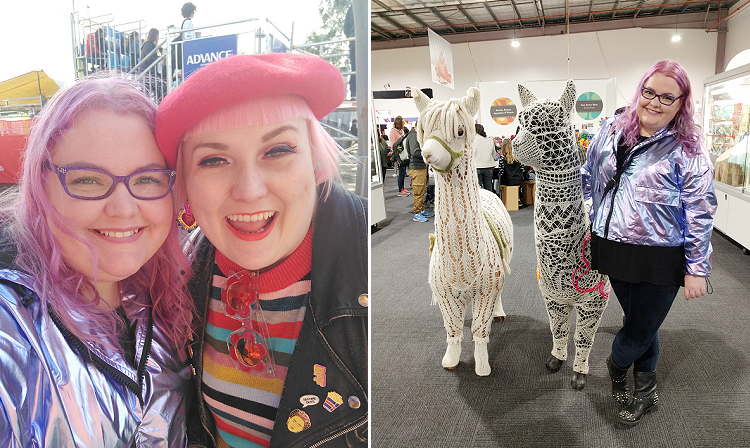 The show is ultimately an agriculture show that started 162 years ago. I grew up in Sydney, so I'm used to going to the Sydney version, the Royal Easter Show (Which i've blogged about too!). It's filled will exhibit halls ranging from food, animals, arts and crafts. We didn't do all the pavilions but ducked into a few that interested us.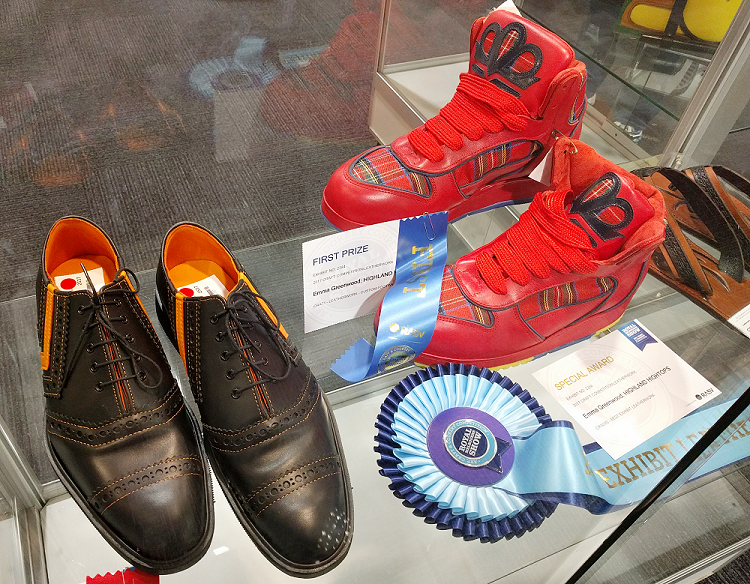 Those highland hightops! Yes please! People enter into competitions for so many things. I believe this was the leatherwork category.
You guys, how AMAZING is this gingerbread heart! I was so excited when I spotted it! The cookies, cakes, cupcakes and the likes were mind-blowing.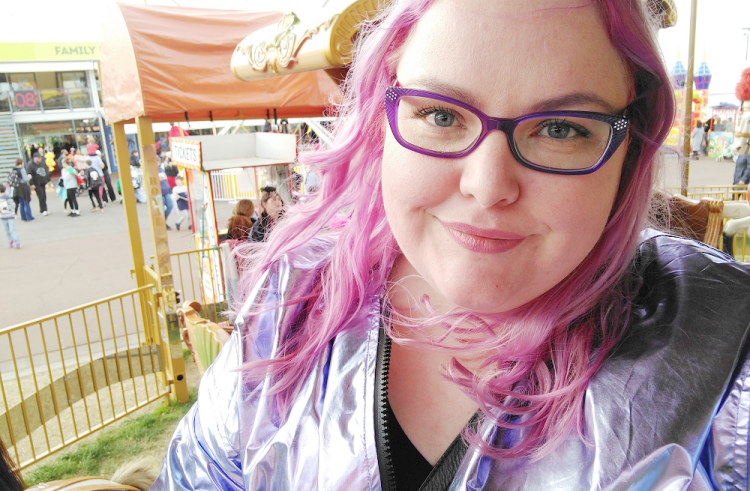 Ride selfie! We went on a double-decker merry-go-round. I can't even remember the last time I went on a merry-go-round! Reminded me of being a kid!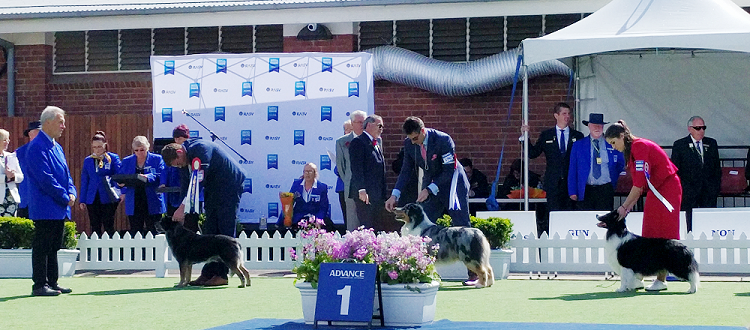 Dog show! I'm kind of glad I don't have to dress so fancy when I've shown Anatolians. I guess this is a very high ranking show. The Anatolians were on the day before, but I'm not sure if I even knew anyone showing. People come from all over Australia to show.
Growing up, I always wanted an Old English Sheepdog and a St Bernard. At a certain age I realised that Old English Sheepdogs aren't for me. Can you imagine all the upkeep just on their hair! They still are super cute clouded fluff balls.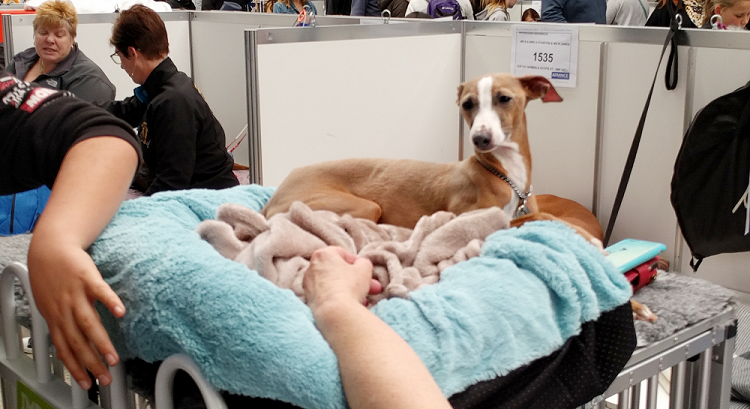 Sorry, this picture is a little blurry, I was just so excited to get to pat an Iggy! Ahh. Italian Greyhounds are pretty much top of my small breed dog wishlist.
I was blown away by this guy. I mean, I KNOW Irish Wolfhounds are huge. But it still blows my mind. I'm used to Anatolians now and they are big dogs, but this boy was just all legs. HUGE.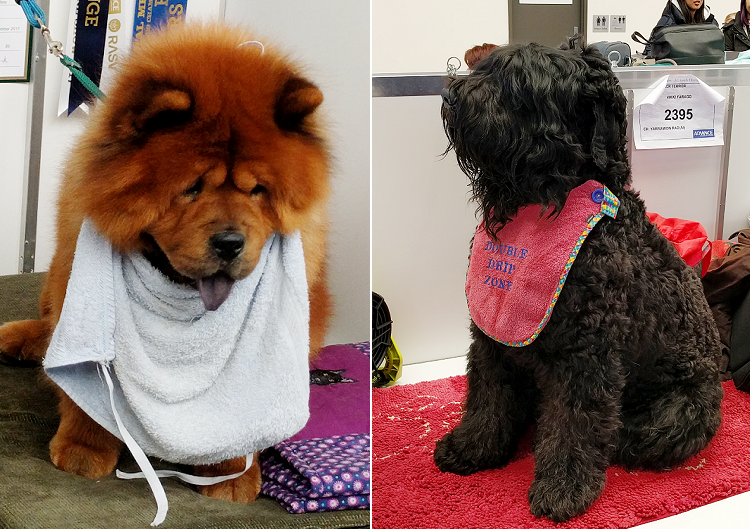 Chow Chow, look at that tongue! Plus, a breed I hadn't heard of before, which is pretty crazy, being the dog fanatic I am. It's a Russian Black Terrier and it was so stunning. Plus, it's bib made me LOL.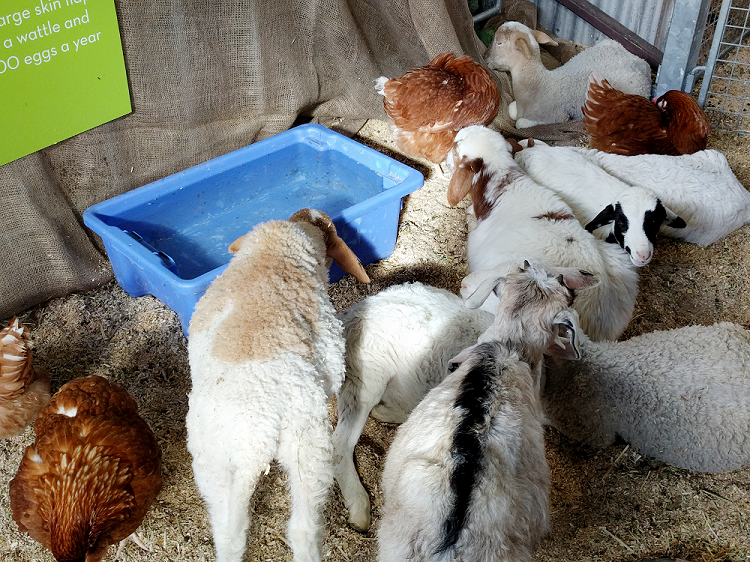 Lambs and goats and chickens, OH MY! I love the barnyard area. It's fun to just walk around and interact with all the animals. Beware, if you have a cup of food you will be harrassed by goats. I used to be scared of chickens when I was younger, now I love them. They were so cute just walking around liked they owned the place amongst all these larger animals.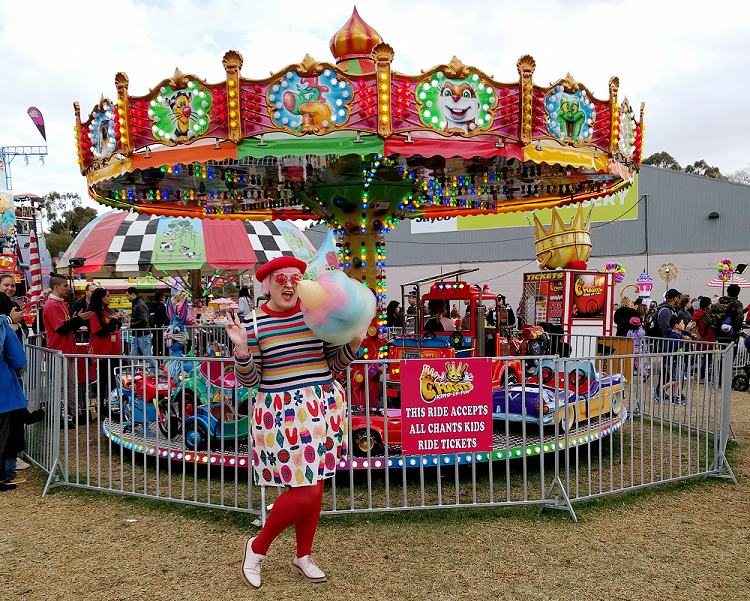 Behind the scenes photo of Hayley getting the perfect shot for Instagram! How amazing is that fairy floss (You can see more in the vlog). Between the three of us, we couldn't eat it all.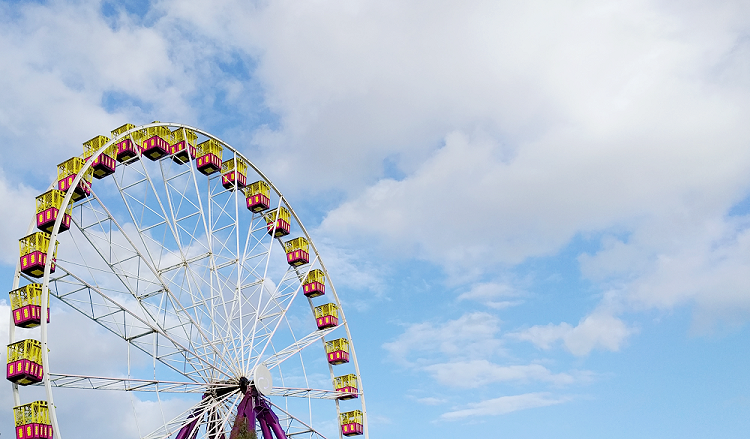 Jacket – ASOS (size 20) || Top – Missguided || Pants – Millers || Boots – Betts || Glasses – Versace
Have you been to one of the Australian Shows? Do you have something similar where you're from?