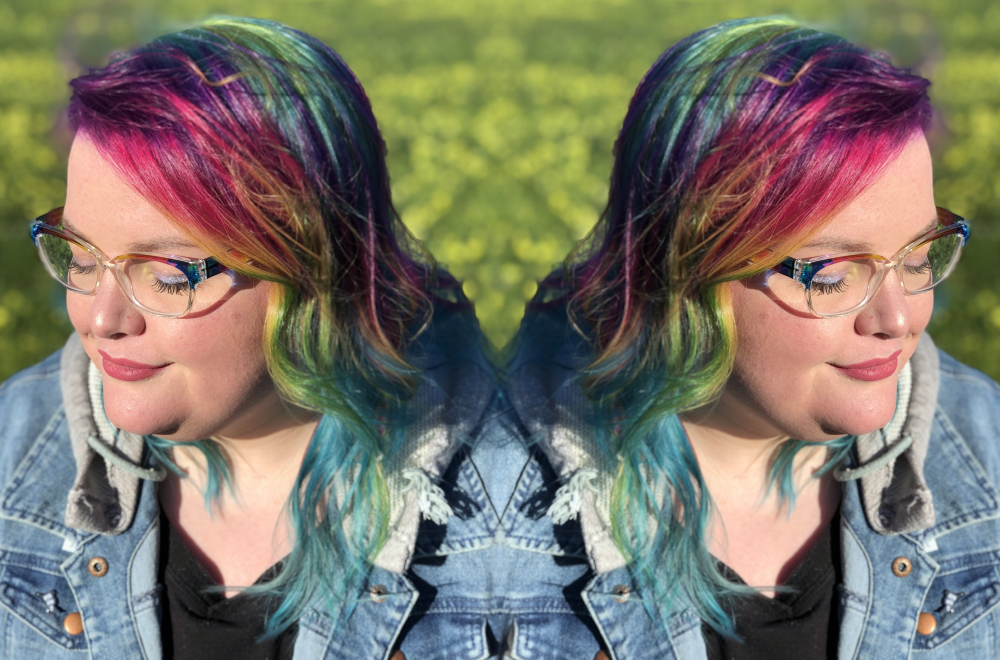 New Hair! Bright Rainbow Prisms!
Rach has outdone herself yet again! I've been going to see Rach for over a year now and time after time I walk away super in love with my hair. When you have had colourful hair for so long, it feels like you've had all the colours, done all the trends, but Rach keeps surprising me. I shouldn't really be surprised, the lady is talented!

I hadn't seen Rach since May when we did a purpley-blue mix. In those 16 weeks my hair faded to a pretty pale purple that i'd still get compliments on. My regrowth was pretty insane though and boy oh boy were my greys noticable (to me anyway!). 

I never know what colour i'm going to walk away with, I leave it up to Rach to decide. All we had talked about was that we were going to go BRIGHT! We went with a rainbow prism with a blue/aqua under layer. We were thinking pink, but i'm feeling the blues lately. 
Hair: Hair by Rach
Colours: Joico
Baby Hairclip – ASOS (Similar)
So, what do you think!?