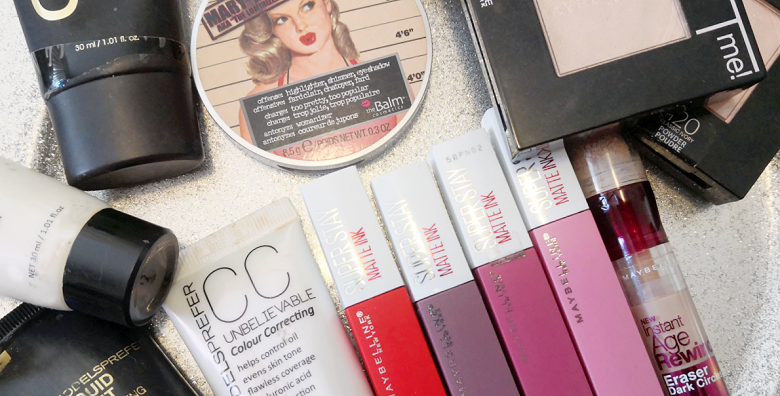 It's that time of year, when sales are everywhere. Australia is new to the whole Black Friday craze, but it's picking up in popularity. Priceline, for those overseas, is a popular pharmacy &/or retail store here in Australia, basically what Americans would call a 'drug store'. From Wednesday 21st to Friday 23rd, they're having a massive sale on make up! I asked on Instagram if people would be interested in my recommendations and wish list for the 50% off makeup sale on at Priceline. It got a majority of yes's, so here we go!
MAYBELLINE – Master Holographic Prismatic Highlighter – 50% off || I've not tried this, but I want to!
MAYBELLINE – Superstay Matte Ink & in Unnudes – 50% off || This is the best lipstick I've found. I am IN LOVE! I have 4 so far. If you only pick up one, my rec is Lover. I think I'll be picking up Romantic.
THEBALM – Mary Lou Manizer – 30% off || This is my ride or die highlighter. I have a few different highlighters, but I always go back to Mary-Lou.
MAYBELLINE – Instant Age Rewind Eraser Dark Circles – 50% off || After hearing so many good things about this, I decided to pick it up for myself. It's good! Will def be repurchasing.
MAYBELLINE – Fit Me! Powder – 50% off || The fit me powder is my most repurchased make up item ever. I've gone through a few and have them stashed everywhere.
BARRY M – Glitter Rush Body Glitter – 30% off || I have this in two colours and want to collect them all. It's a really fine pretty glitter.
BARRY M – Liquid Glitter Sparkle Drops – 30% off || These just sound amazing. I love a glowy look.
L'ORÉAL PARIS – Infallible Eye Paint – 50% off || I've not tried these, but I like the look of Take a bow.
REVLON – ColorStay Skinny Liquid Liner in Navy Shock – 50% off || I have a few different eyeliners, but I'm yet to have a navy!
NYX PROFESSIONAL MAKEUP – Jumbo Eye Pencil – 50% off || I have 3 of the jumbo pencils in Milk. I don't know what I'd do without it. It's great for an eyeshadow base or your lower lash line.
BARRY M – Pick & Glitz – 30% off || What can I say, I really love glitter!
MODELS PREFER – Unbelievable CC Cream – 50% off || This CC cream paired with the below is my go-to face combo.
MODELS PREFER – Liquid Light Brightening Primer – 50% off || I have dry skin and I love this primer because it gives my skin a nice shine underneath my foundation which makes me look a lot more glow.
NYX PROFESSIONAL MAKEUP – Ultimate Shadow Palette – 50% off || This comes in a few different colourways. If i'm being honest, I probably don't need another bright eyeshadow palette. I'm really drawn to the brights though, as well as the smokey & highlight one.
AUSTRALIS – Kaleidoscope Eyeshadow Palette – 50% off || I have this palette and it's a nice fun colourful palette with good colour pay off!

Plus any and alllll brushes (if they're on sale).

Sale starts tomorrow, so head over to the Priceline website, sign up and get to creating a wishlist!
Do you plan on picking anything up, and if so, what?