Outfit – Tartan Times with Atmos&Here Curvy
I am all for the current tartan and plaid trend, I've had a few pieces in my wardrobe for many years, but I've been keen to add a few more now that they are more available in a variety of colours. With the green hair, I've been playing with reds more than I normally do. I really need to get my hair colour touched up, but it's still going pretty good for a dye that was put on near the start of October!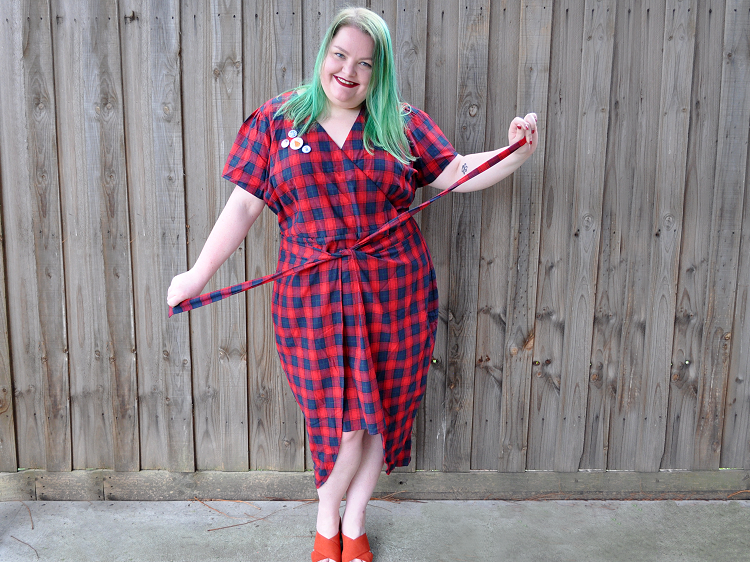 This dress caught my eye on The Iconic website and i'd been eyeing it for awhile, when they recently had a sale on, I put it in my cart and used Afterypay. How awesome is Afterpay!?
Seeing as I'd never bought anything from Atmos&Here, I asked on Facebook and a lot of feedback came back saying that it's slightly small, especially in the arms. I'm not sure if that is something they have rectified, but I decided to size up to a 24 and it is WAY roomy. I was going to send it back and get the next size down, but them my Cat Louis decided to eat the tag. Cats! So I've just decided to keep it and deal with the fact it's big. I don't think it looks too bad. I think the fact that you can sinch the overskirt layer as tight as you need certainly helps. Above you can see just how roomy it is on me. I also like that on the crossover bust there is a press stud to keep it from gaping.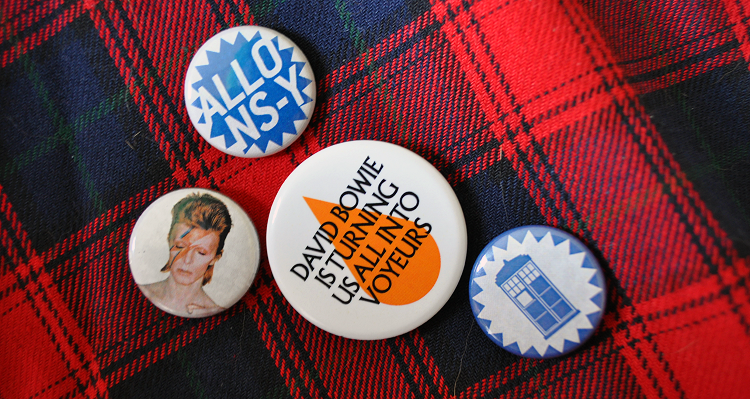 I paired it with some of my badges. My badges don't really get as much love these days as they used to. I guess i've "grown up" into brooches! I tried to stay within the tartan colour palette, which also seemed to be very British themed. Doctor Who and David Bowie.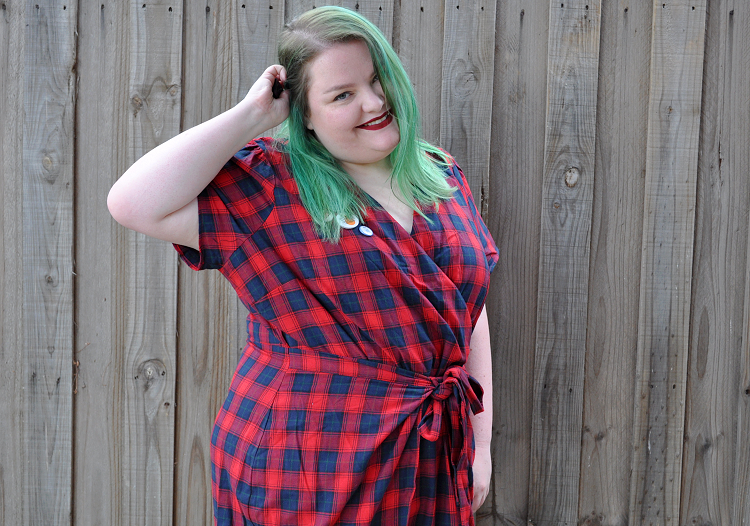 Dress – Atmos&Here Curvy (Size 24)

||

Shoes – Rivers
||

Badges – Doctor Who by Bruce Loves You, Bowie from various.

Check out some of my other favourites by Atmos & Here on The Iconic
[show_shopthepost_widget id="2900500″]
Are you a fan of tartan?