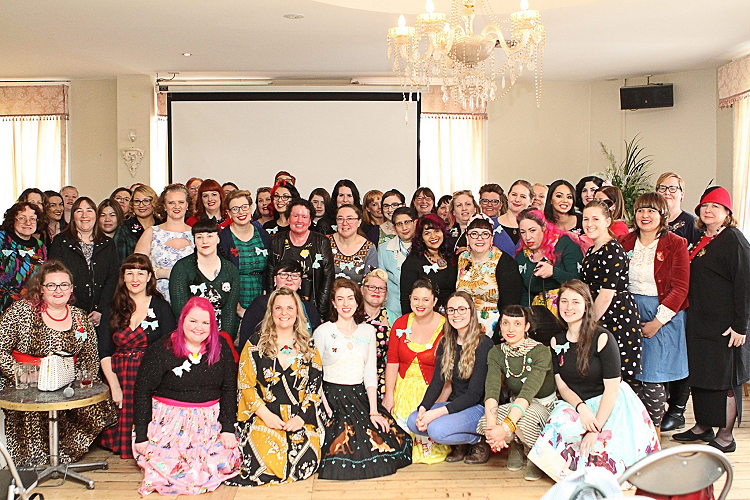 Event – The Ultimate Brooch Lovers Big Day Out
On Saturday I trekked into the city to attend the Ultimate Brooch Lovers Big Day Out hosted by Hug me Harry. Brooches have become a really popular accessory lately and one I've always loved. My parents really started the obsession for me. My parents gave me a gorgeous key brooch for my 18th and then my first Erstwilder 4 years ago.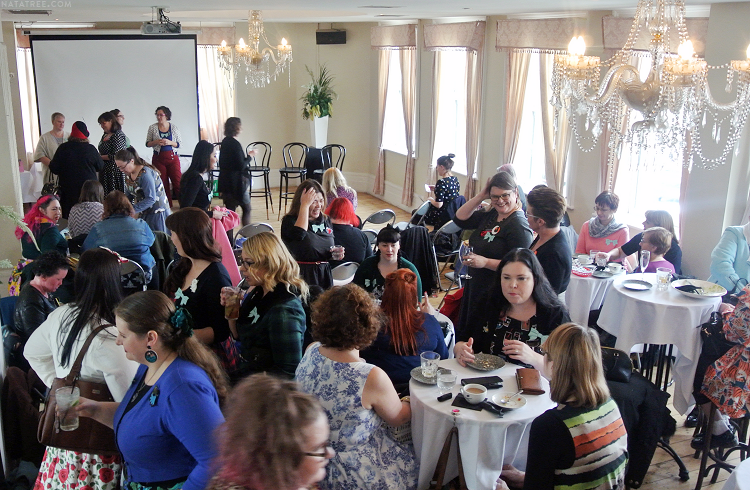 Firstly, I just have to say that everyone looked AMAZING! It's been so long since I've seen so many fantastically dressed ladies in one room and SO many petticoats! I actually debated about wearing mine, but decided against it and then regretted it later. There was a lot of vintage, vintage inspired and so much colour. I felt right at home.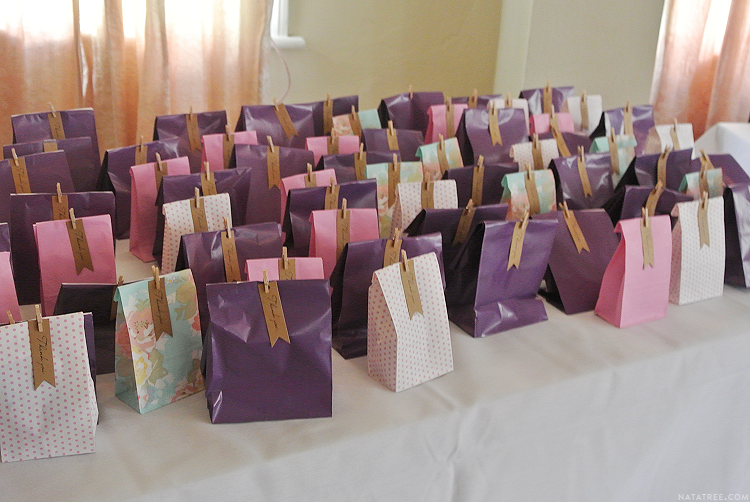 Goodie bags!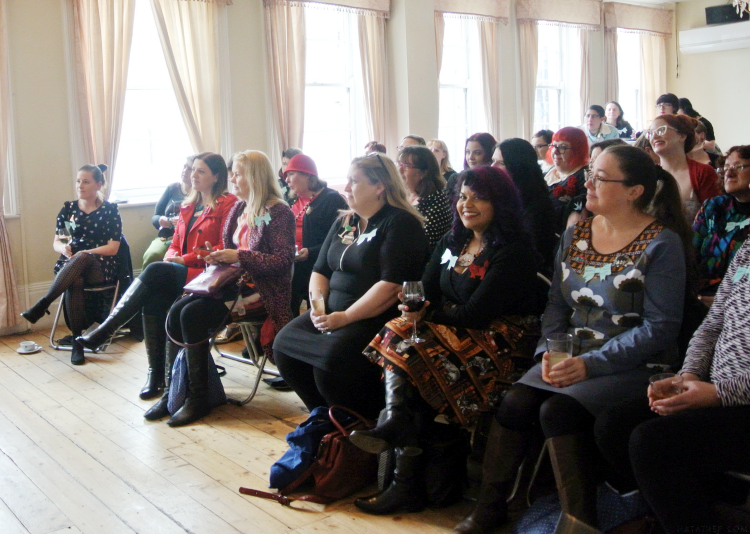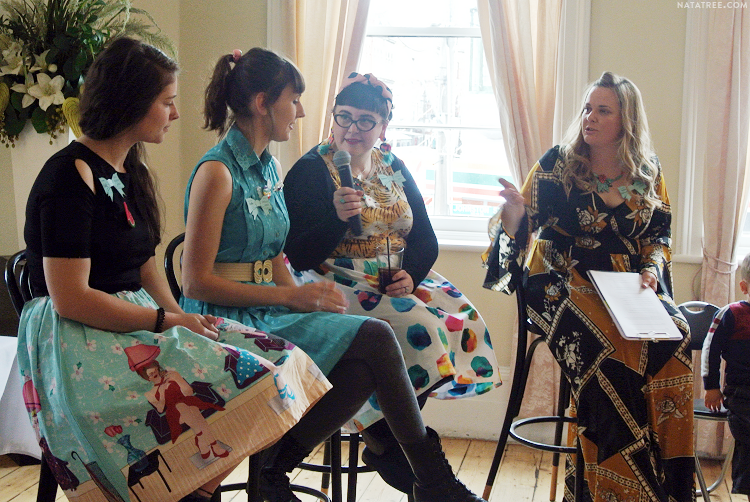 There was a Q&A with Natalie from Erstwilder, Sally of Sally Land Illustration, Donna of Kaiju Candy and Kate from Hug Me Harry. Both Sally and Donna design for Erstwilder. It was fascinating hearing about all the things that go on behind the scenes. Did you know it takes 6 months from concept to being on sale?!
Sue from i for design & style did an amazing presentation on personal style, explaining everything from colouring, how to build an outfit and the best way to wear brooches and statement necklaces. It gave me some brilliant ideas for future outfits.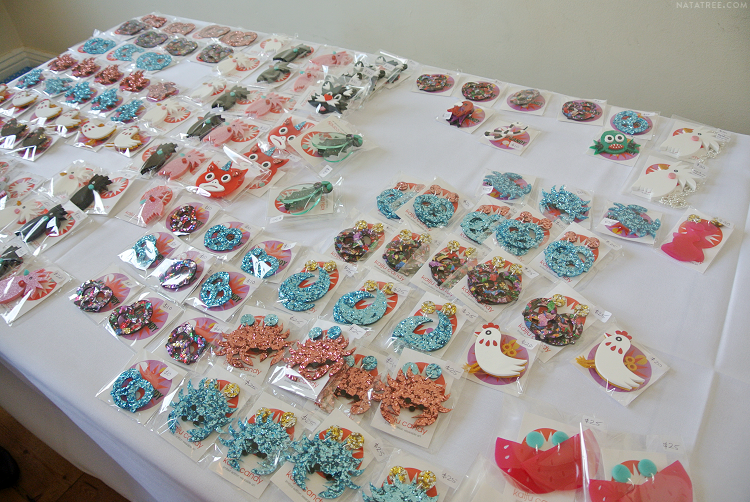 Above, Kaiju Candy goodies and below Martini and Slippers. I could have easily bought so many things, it's great being able to see the products in person. I never thought much of the Fly but seeing it in person made me fall in love with it. Photos really don't do it justice.
How cute are those Bubble O Bill brooches! I also adore the pill bottles, I got a similar design but with stars in bottles. I've also been eyeing the pink gumball machine, pink and glitter, yes please!!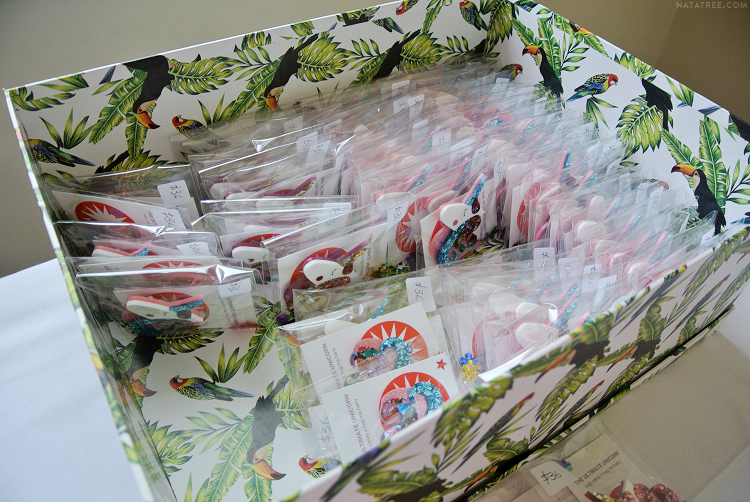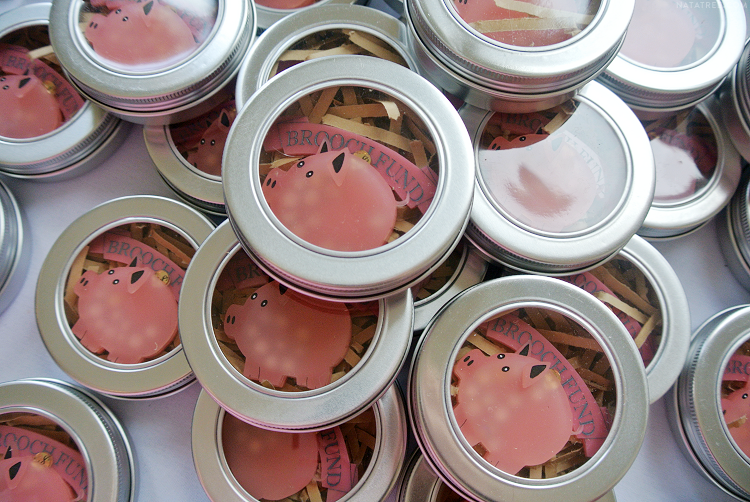 These Martini and Slippers brooches available at Hug Me Harry are sooo cute! They have itty bitty coins inside that move around. I love brooches that have special features like that!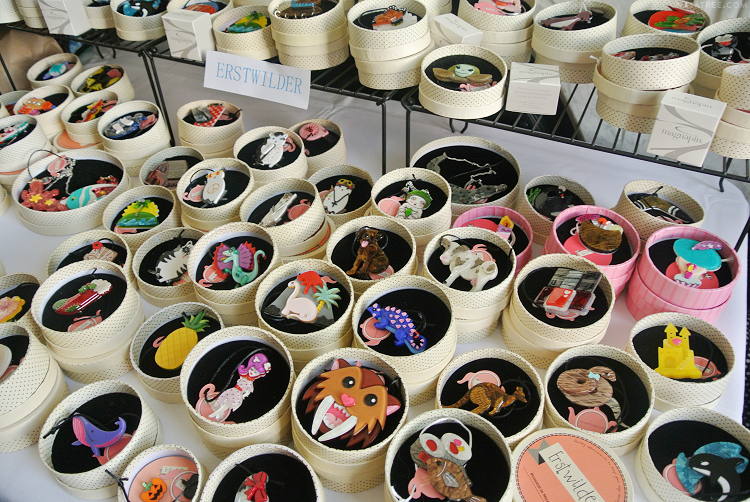 Erstwilder goodies! Including 2 on my wishlist, Smiloden Smiles and Theodore the trim Taipan. You can see alllll the brooches on my wishlist over on Pinterest.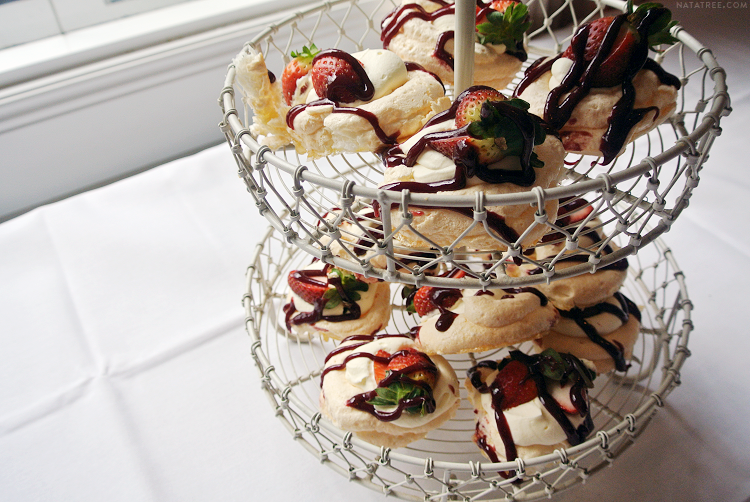 It was great meeting so many new people and catching up with old friends. It has been YEARS since I'd seen Caitlin, who you may remember seeing on the blog numerous times. I'm quite shy in real life, so it was a pretty full on day and I didn't get to say hello to everyone I was hoping to, but it was still amazing talking to people I'd only interacted with online before. Ahh, the internet!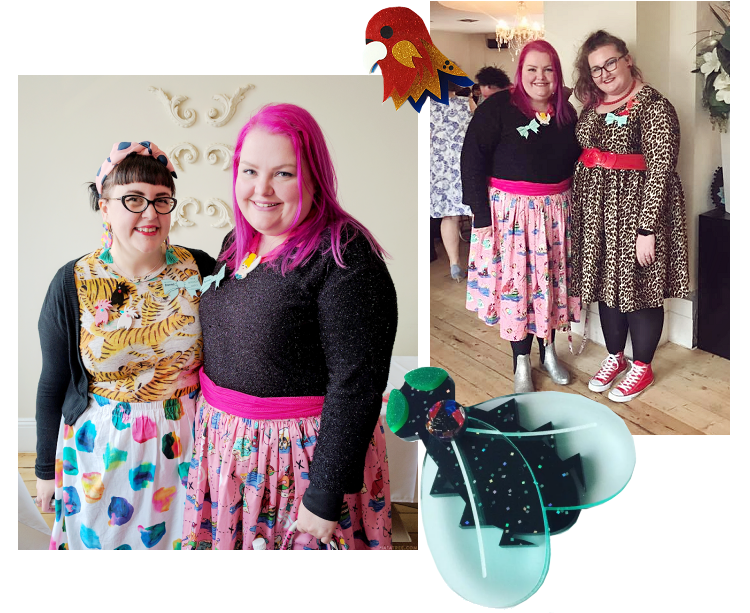 Above I'm with Donna of Kaiju Candy, and Caitlin of Closet Confessions Boutique. You can see heaps more photos from the day over HERE.
If you're in Sydney and think this looks like a good time, Hug Me Harry has just announced they are doing a Brooch Lovers BDO in Sydney this October! For more info head on over to Facebook!
Are you a fan of brooches?
Header and last image by Jacqui for Hug Me Harry