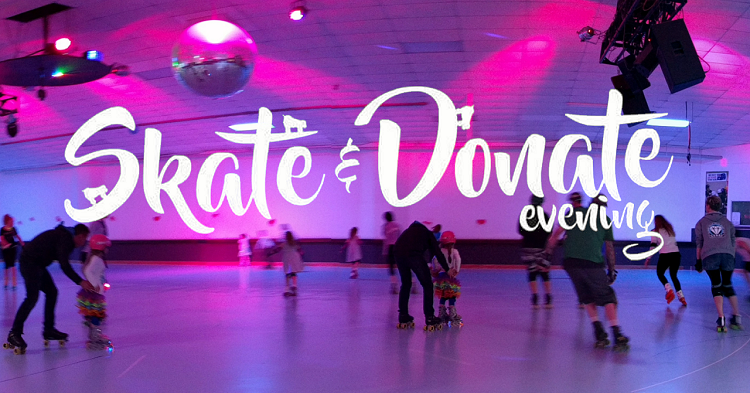 Skate and Donate Evening!
Saturday night, I headed out to Skaterz for a charity event hosted by Diamond Valley Roller Derby Club. All money raised went to Berry Street. It was such an amazing night, with lots of games, pizza and of course skating!
A couple of months ago, my friend Anne (Who I know as Kayley) took me to a roller rink where I tried out skating (on skates) for the first time in probably 15 years. Let me tell you, it's NOT like riding a bike. I managed to do a lap and a half, pretty much clinging to the wall, before calling it quits.
 This time around, I decided to go with blades, as that was what I used to use (& I kept going to break using the heel). Sucess. I managed more laps this time & without touching the wall at all! But mostly, I hung around and helped out the event.
They had one of those 'old school' candy guessing games, where there is a glass jar filled with lollies and you had to guess how many were in there. I think primary school was the last time I'd seen one of those! They had a planking competition, which was pretty amazing! The kids did so much better than I expected!
They had a raffle with LOTS of prizes, I won, and of course, this was my prize (below). I feel like Twilight is haunting me. I will never ever escape it! (If you don't know why, read here). Excited about  the Sapphires DVD though!
I'm loving my new phone, the nexus 6P Huawei. All these pictures (& video) were taken on it. I loved the panorama and slow-mo options!
Thanks so much to Skaterz & Diamond Valley Roller Derby Club for such an amazing night!
Here is a little video of some of the action!
When was the last time you roller skated/ bladed?