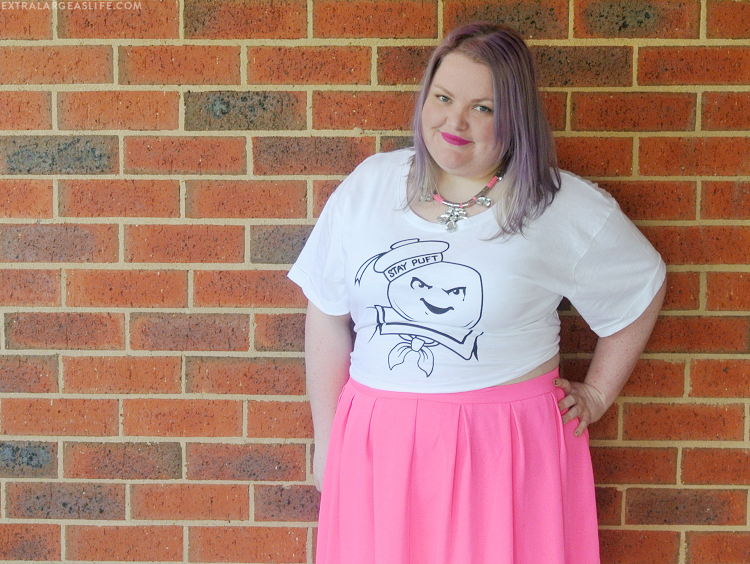 Outfit – Ghostbusters Plus Size 'Stay Puft' Crop!
Big W have been KILLING IT with their tee range lately, in fact, this is the fourth one i've bought in the past few months. You can see the other 3 I picked up here, here and also here. They are super soft and comfy and resonably priced at $15. They go up to a size 3x (which I am wearing here) and different designs seem to come in different lengths. Normal or crop.
This Ghostbusters tee is a crop, and for the photos I have it tied up at the back and tucked up. I have included a picture of what it looks like loose, as you can see it has a nice oversized fit on me. It's a little misshapen from the way I had had it styled.
I am just loving that the weather is starting to warm up, I'll probably regret saying that in a couple of months, but it so nice to see the sun and feel it's warmth. I'm looking forward to all the dresses and skirts I can wear again! That is one thing I miss about living in Sydney, that even in winter it was still a bit warmer and you could get away with dresses and skirt all year round.
Crop Top –

Big W

(3x)

||

Skirt –

ModCloth 

(2x)

||

Shoes –

ASOS ||

Necklace –

I forget, sorry!
What is your favourite 80's movie?
Mine's Labyrinth.