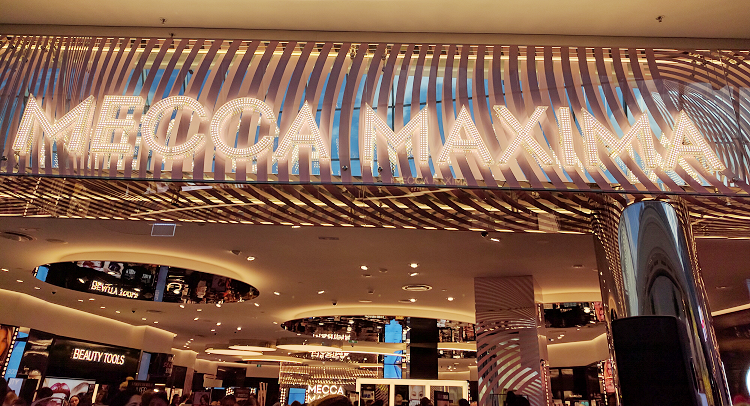 Chadstone's Mecca Maxima opening with Chloe Morello
I live a hop, skip & jump away from Chadstone so when I heard that the new section was opening with a new Mecca Maxima store I decided I was going to head in and check it out. The first 150 people in line got to meet Chloe Morello and receive her new palette from Ciate London.
I'm kinda lucky the cats had me up half the night and I was up super early. Originally I was going to head over to Chadstone around 7:30, but after checking the facebook feed and seeing so many people had lined up, I figured I'd head over early. I arrived around 6:20am and was #112 in line. Walking in I met a lovely lady named Jasmine who ended up being my line buddy and chatting helped kill the time!
It actually flew by pretty quick, despite waiting nearly 3 hours! Mecca supplied doughnuts, coffee (or in my case, hot chocolate), as well as water & goodie bags. Oh, and pretty boy eye candy! Mecca staff also came around offering up setting spray, lipstick and festival dots, which you can see I said YES to!
Once Chloe was in store the line started moving pretty fast. The DJ was killing it and they had an MC who was trying to hype up the crowd. Chloe was gorgeous in person and so sweet. I really didn't know what to say, I am actually quite a shy person. It was all captured in photos and I just have to laugh at THIS photo. It looks like she's going for a boob grab, when in fact she was admiring my necklace.
Whilst in store, a lady came up to me saying she noticed me in line and LOVED my outfit, that my skirt matched the Mecca Pink and that my necklace was amazing. I knew she was *somebody* but not who, and it wasn't until a few hours later I realised who she was. THE FOUNDER OF MECCA! *DEAD* 
Mecca Maxima also had a gifting tree to celebrate the store opening. If you spent over $65 in store you could then go and pick an envelope off the tree and have the chance of winning big. I picked up the Too Faced x Nikki Tutorials palette and headed to the gifting tree and scored a Smashbox makeup bag and primer!
All in all, I had a wonderful day!!
What is your MUST HAVE beauty item?