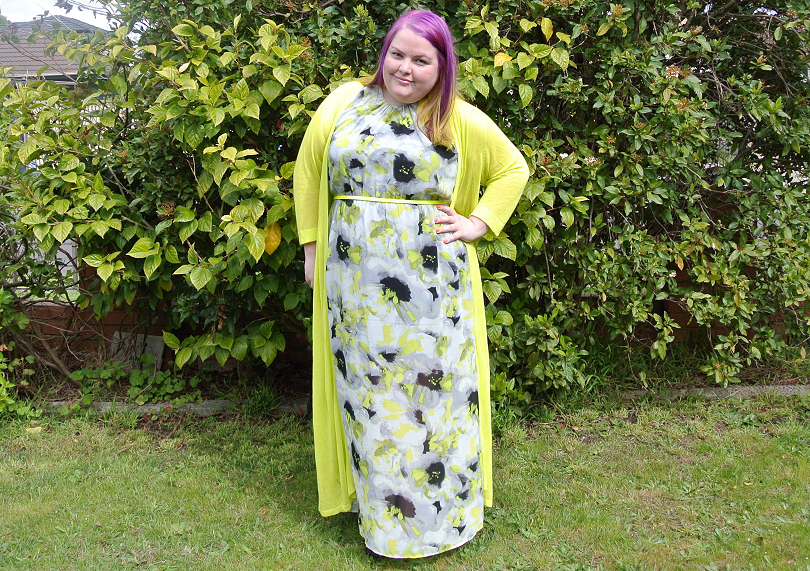 Outfit – High necked maxi from Katies!
I'm not usually a fan of high necks, and I don't own too many maxi dresses, but when I saw this dress in store, I knew I had to try it on. (I also tried this one on too) As I slipped it over my head, and it fell around my body, I knew that I wasn't leaving the store without it.
When I was younger, you'd never get me to look in stores like Katies, Rockmans, Millers. They were too 'old', but these days, they are one of my favourite 'in store' places to shop. While they aren't fully size inclusive, Katies do have items that go up to a size 20 & 3xl.
These photos don't do the colours in the dress justice. It's such a vibrant chartreuse-y yellow. It has a black slip underneath and splits up both sides. I think it will be so lovely and airy in summer!
Tiny butterfly ring for my 'animal in every outfit'. I've had this ring for a few years now, but it's slightly too big since I've lost some weight. I bought in from BrandsExclusive, but I don't remember who it's by.
Dress – Katies (Size 20)

||

Cardigan – Rockmans (XL)

||

Ring – ??

||

Belt – Kmart

||

Shoes – Target
Are you a fan of maxi dresses?