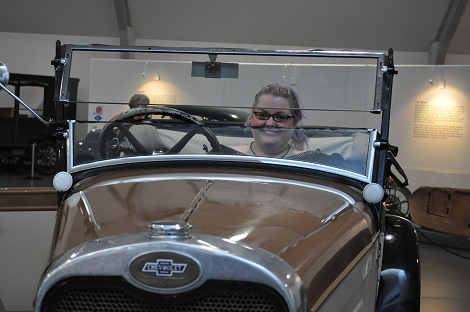 Today my parents & I took a drive up the Adelaide hills! We stopped at a few places, but this, the first of two post is all about the National Motor Museum!
Valiant! I've always loved Valients! My dream is to own a Valiant convertible! I also love DeSotos!
The NMM holds a collection of over 300 vintage, veteran and classic cars and motorbikes!
I got to take a 1950's drivers license test & I actually passed! It was super easy, even if I did have to guestimate the kilometers per her hour to miles per hour! Oh, and the whole hand signals instead of blinkers! Now I need to go get myself a real license!
I think I'd give up the Valiants for this baby!
I decided i'd try and make a get away with this snazzy car…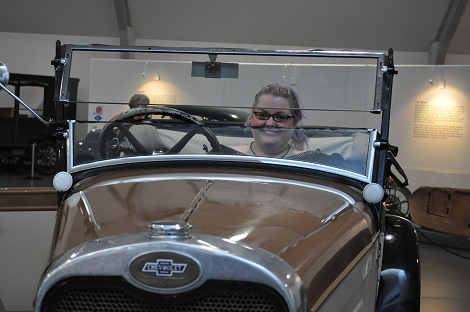 I didn't get very far!
More photos from the National Motor Museum after the jump!
*purrs*
This was the same make of car that was my Dad's first car! An FJ Holden!
*adds to wishlist*