Outfit – Peach PRC Concert
When I saw that Peach PRC was touring, I messaged my boyfriend asking if he wanted to tag along to a concert with me. He'd heard a few Peach PRC songs and didn't mind them, so said yep. Seeing as he's a musician he does have a wide range of music tastes and was happy to get out to a gig.
Now, I had been sick (whats new) and was debating if I was even well enough to go, but I'm so glad I pushed through. We arrived and had to wait in line for a while. The concert was held at The Triffid. I'd never been before but it's a gorgeous venue. It would make a fun wedding venue. Once inside, we went and got some food. 10/10 would recommend the fries, also the calamari was tasty!
Peach was incredible and despite having a chest infection, she killed it! She looked beautiful and belted out her hits with so much emotion. Hearing the crowd sing along was amazing. I can't choose which song was a favourite, but I loved that she did an Enrique Iglesias cover! I'd never heard of her opening act Heleina Zara before, but I walked out a fan. Alphabet Soup is a bop.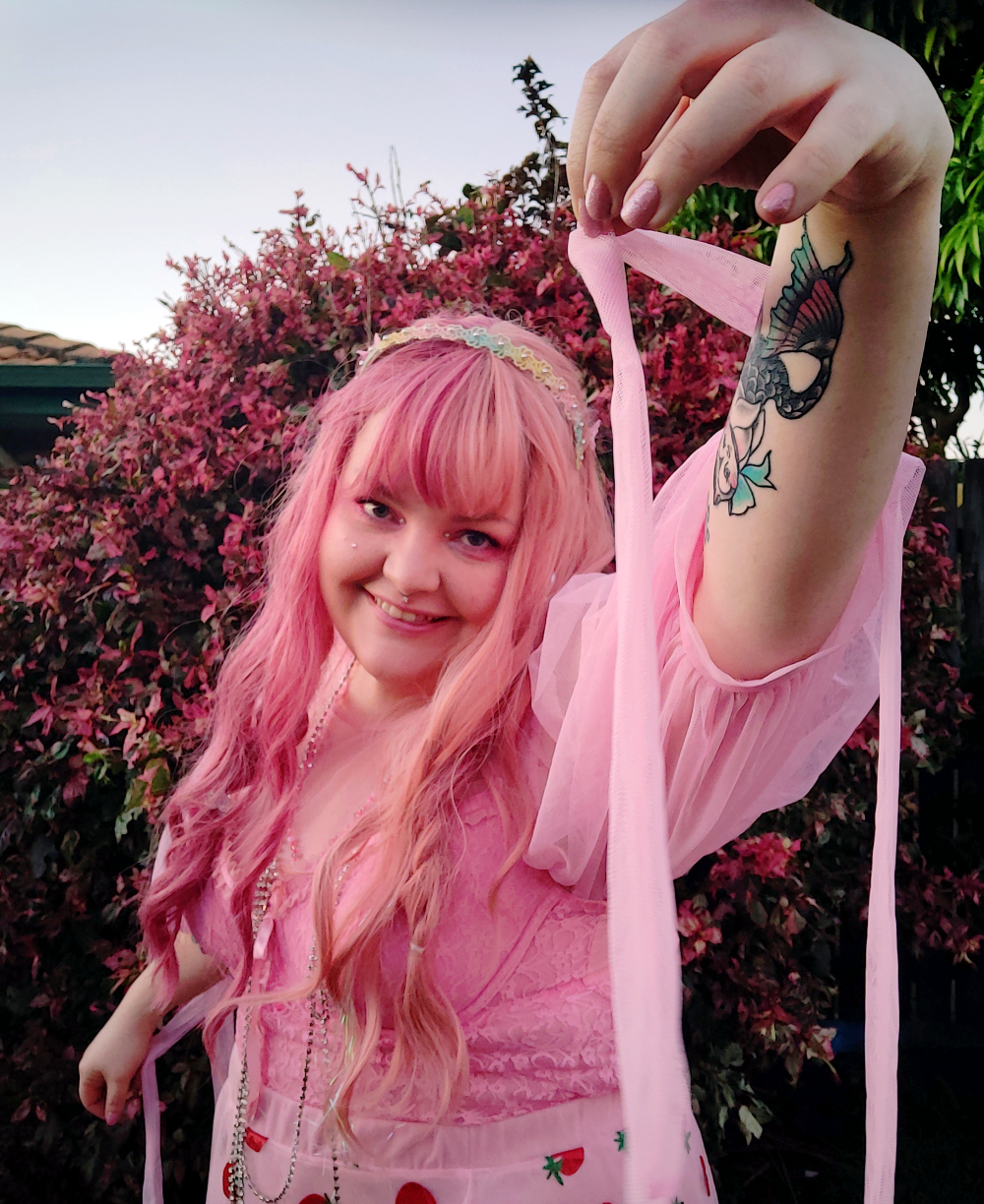 I pulled out allllll my pastel pink items and tried to put together an outfit. Pink is my favourite colour, so I did have a few things to choose from. In the end, I layered lingerie over a mesh top. I used to wear lingerie as outerwear all the time, I don't know why I stopped!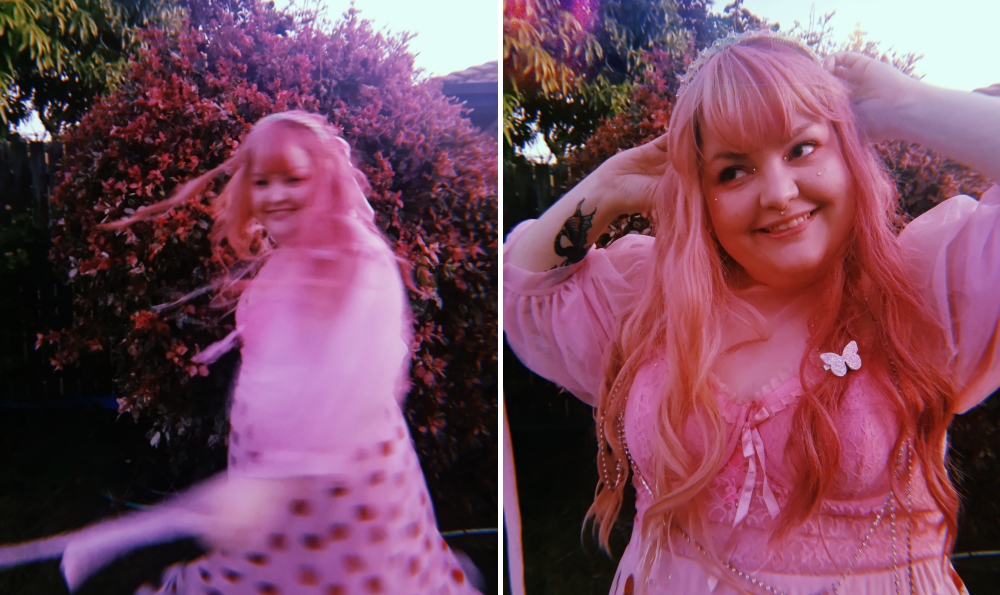 Do you like my hair? I also decided to rock a wig, the weather is getting cooler so I felt more comfortable wearing one, especially out to a gig. I got lots of compliments on my look on the night. 
Mesh top – ASOS || Overtop – Lingerie that i've had for years! || Skirt – Shein
Wig – Shein || Shoes – Converse || Necklaces – Random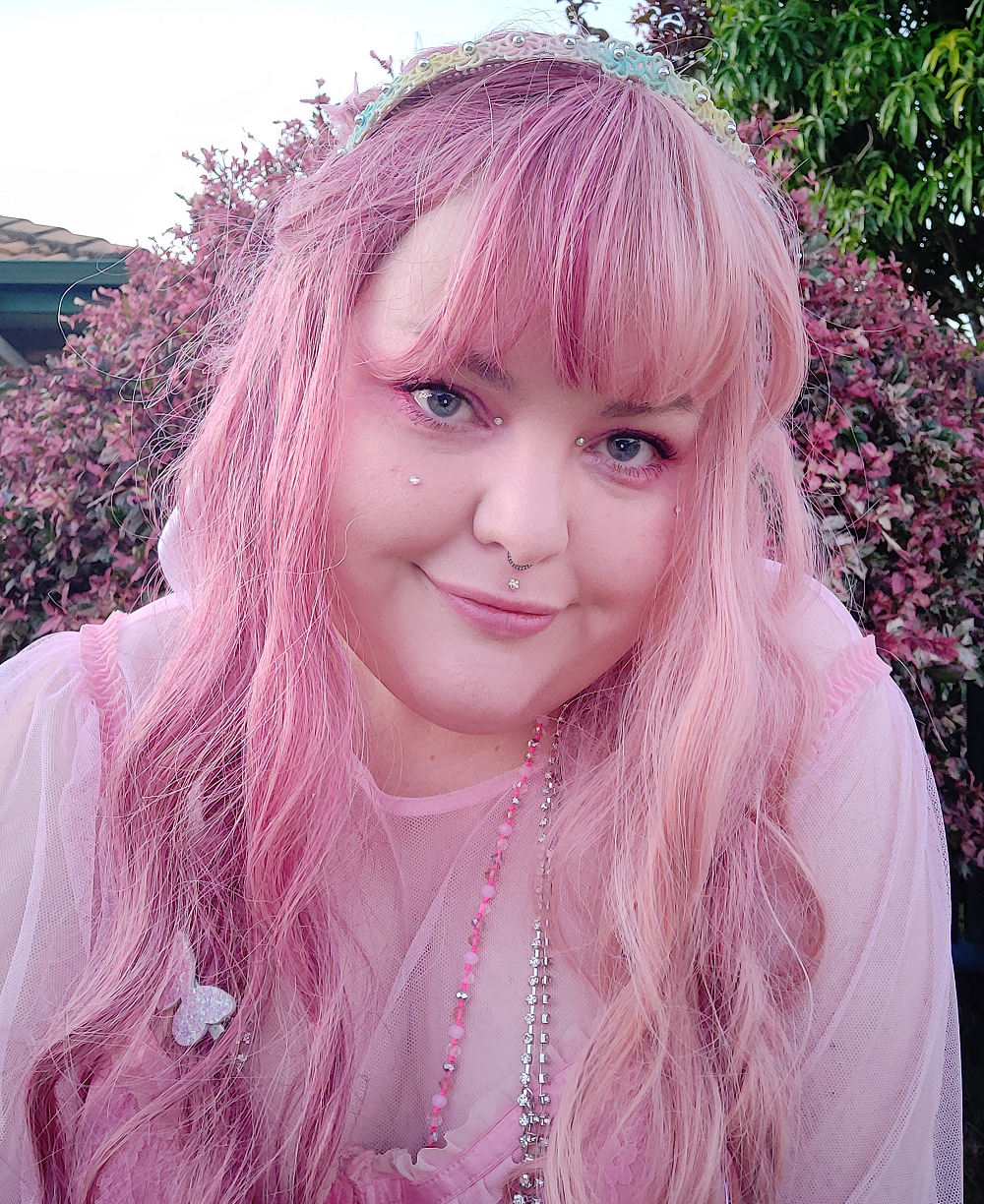 Whats your fave Peach PRC song?