Outfit – Fantastic Beasts!
First post of 2019 and it's an outfit post! OMG! Can you believe it!? I know, I know. I actually got off my butt and took pictures of what I'm wearing! I do hope you enjoy my first OOTD for the year!
It's probably no surprise, but I LOVE Harry Potter. LOVE! I've eyed off many of the Black Milk Harry Potter pieces over the numerous collections they've released. The Dobby Play Dress is one of my dream pieces. When the House cuff pants went on sale, I decided to bite the bullet and try them out.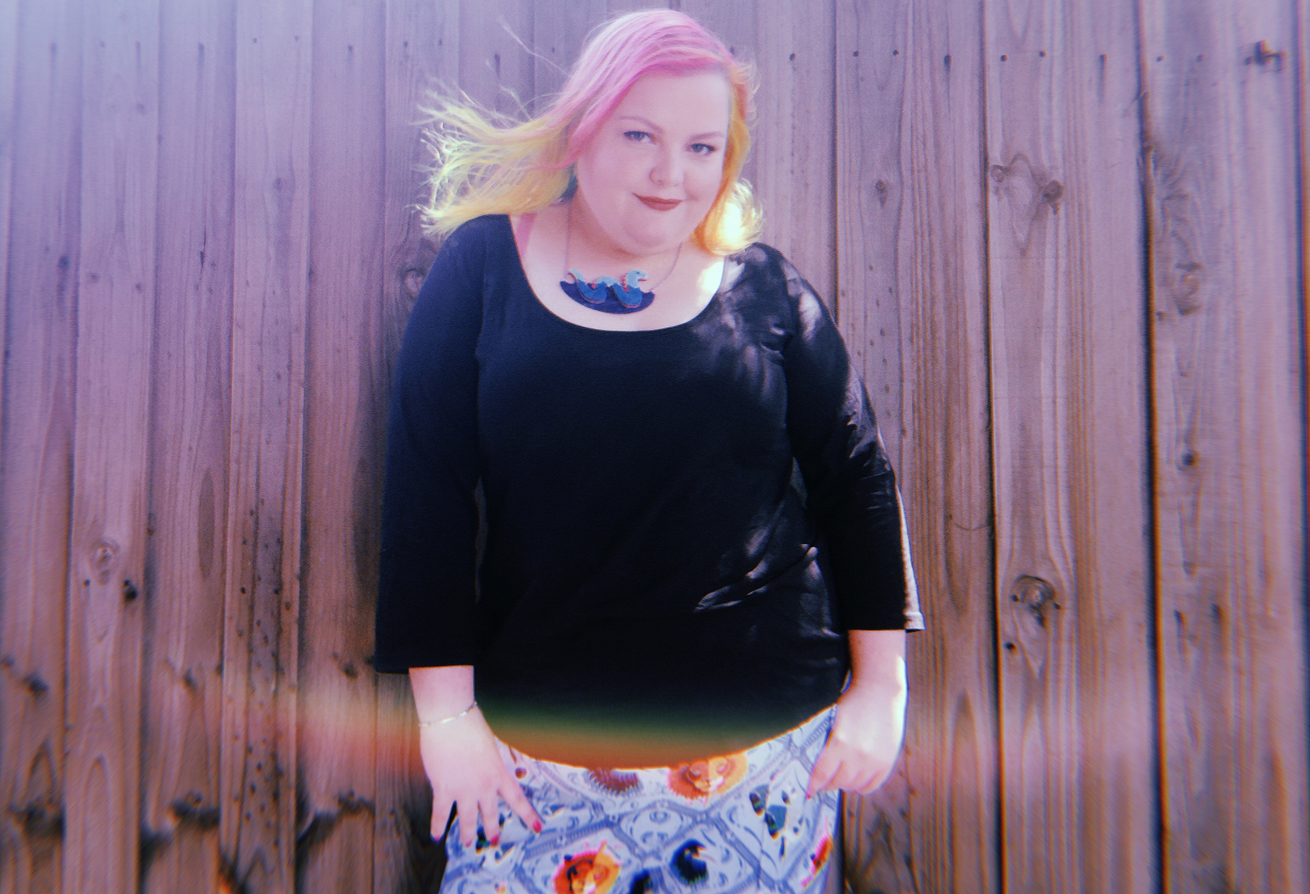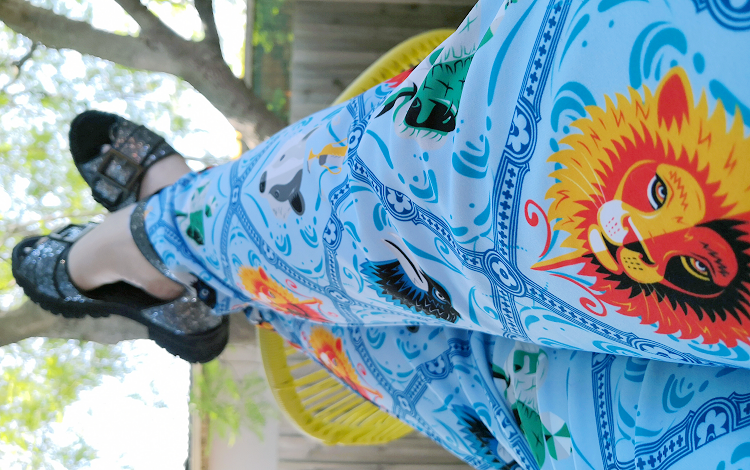 Pants and I aren't generally friends. Being an apple shape, I always find they look strange on me. I was really worried about how these would fit and look, as I'd never tried this style before. I'm happy to say, I like them! I'm not wearing them cuffed (as you can see) and they fit like full-length pants. I do plan to experiment with them cuffed though.
The material is fleece lined and very stretchy. They also have pockets! They honestly feel like pyjamas. So very comfy! The thing that really drew me to them was the colours and pattern. I love the graphics! It's Harry Potter without being too obviously Harry Potter.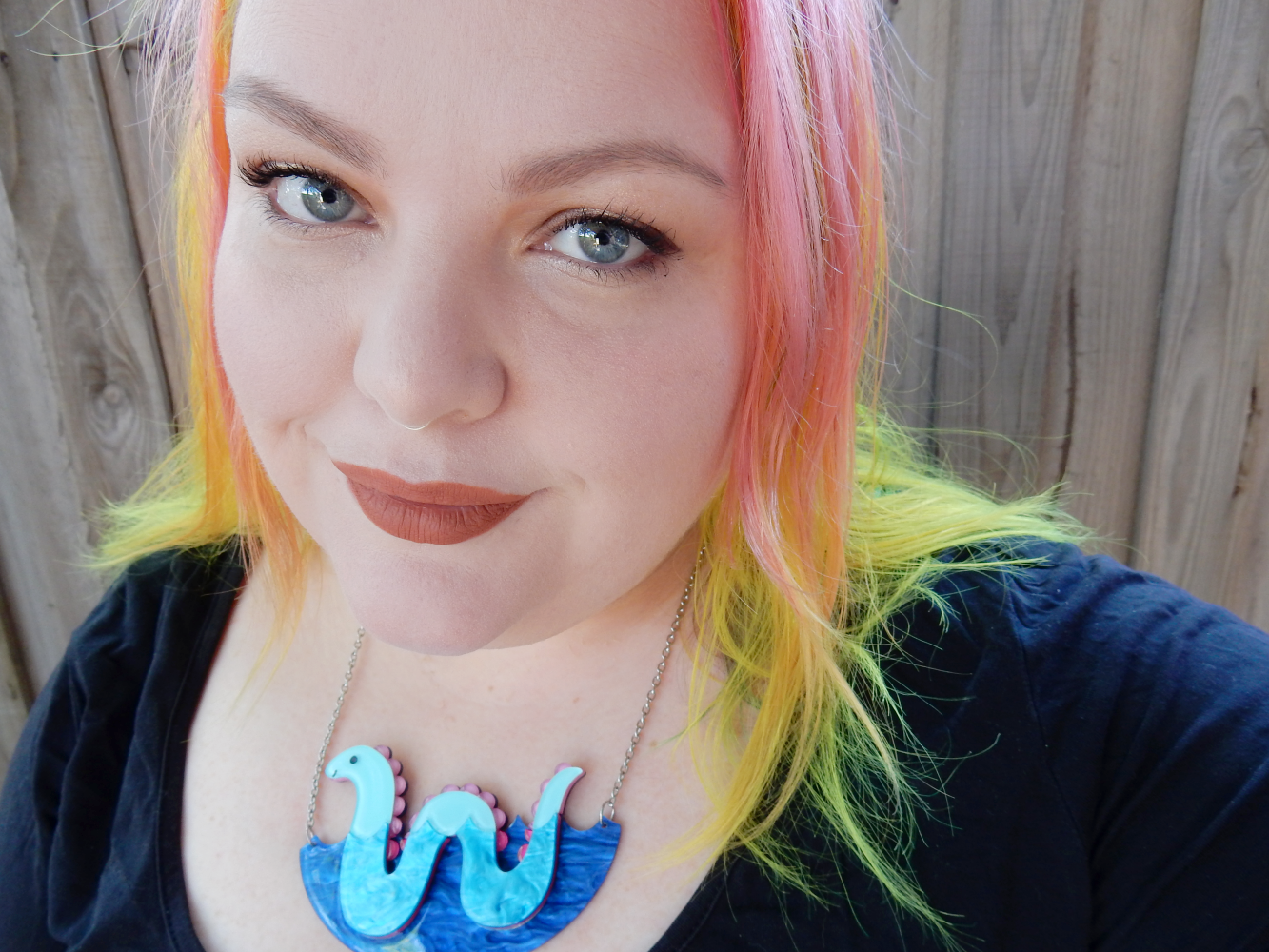 I also realised I didn't have any Harry Potter jewellery! Shock! Horror! So I decided to go with my 'Bless this Ness' necklace by Erstwilder. I figured it fits because it's a magical creature! This recent Erstwilder collection blew my mind. It's the first in ages where I wanted A LOT of the pieces. I managed to narrow it down to two, but I'm still eyeing 3 more. 
Okay, I have to ask, what Hogwarts house are you?