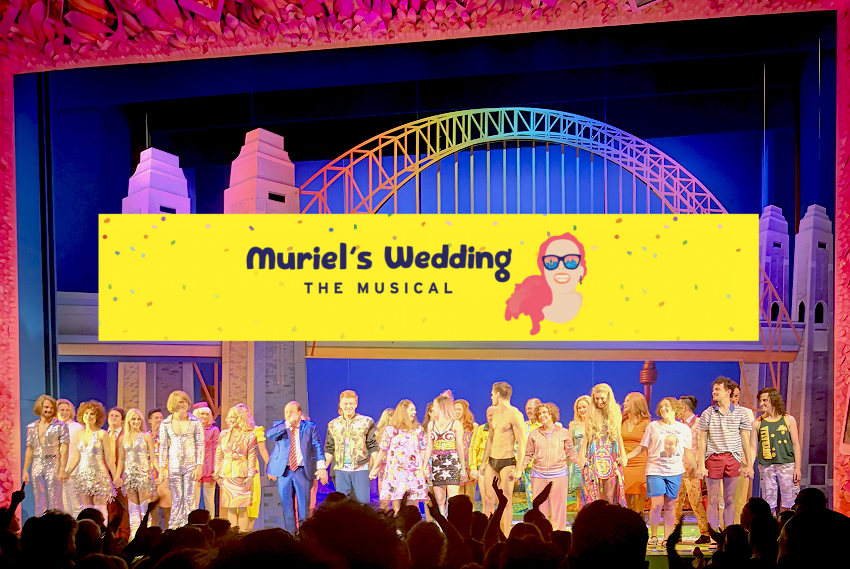 Event – Muriel's Wedding The Musical
Well, hello. It's been a while. To put it simply, since my last post my life has been a complete and utter dumpster fire of a shit storm. If you follow me on Instagram, you'll know. If not, I may get into it one day, I'm not sure. I'm not exactly sure of anything right now. However, life goes on. 
[lgc_column grid="50″ tablet_grid="50″ mobile_grid="100″ last="false"]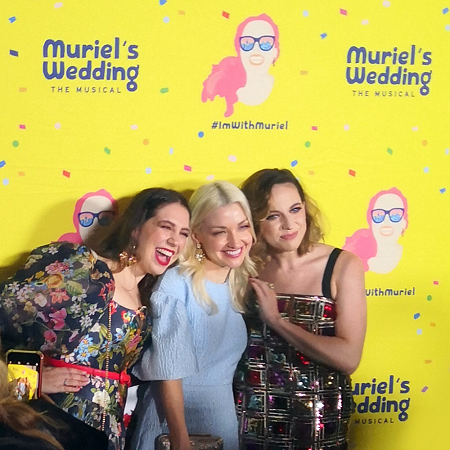 [/lgc_column][lgc_column grid="50″ tablet_grid="50″ mobile_grid="100″ last="true"]. 
 On Saturday, I was excited to attend the opening night of Muriel's Wedding The Musical. Let me just get this out of the way… OH EM GEE, it was FUCKING AMAZING. 
It's been a while since I'd watched Muriel's Wedding, so whilst I remembered bits and pieces, it was like watching something totally new. The storyline did veer slightly from the movie, a bit heavier on the romance, an added social media focus. 
The show had me on a rollercoaster of emotions. Props to everyone involved because they REALLY made you feel. I laughed a lot, I felt for Muriel, I was sobbing uncontrollably. [/lgc_column]
I don't think I could pick a favourite character. Natalie Abbott slayed it as Muriel, she fully embraced the awkward weird Abba obsessed Muriel. Stefanie Jones played Rhona perfectly & even with Rachel Griffith watching from the audience, which I can only imagine being intimidating! Other favourites were Brice, so cute and adorable. Tania, who you couldn't help but dislike. The whole Helsop clan (wow, nice, yeaaaah, nah, yeah nah). Oh, and of course, how could I forget, Abba. 
Also, total props to the wardrobe department! I wanted quite a few of the outfits! Well, except maybe the butt-bearing chaps. 
The show is very Australian. Poking fun at numerous things that are typical Australian culture, even the negative parts such as homophobia and racism. Whilst the first half of the play is very happy and jolly, the second half does deal with a lot of darker themes, including suicide. 
All in all though, I LOVED IT! So much! It's probably the best musical that i've seen in a long time. 
 For more info, check out the Muriel's Wedding site. It's currently showing in Melbourne and heads to Sydney at the end of June. Or, if you're overseas, be sure to check out the album on Spotify.