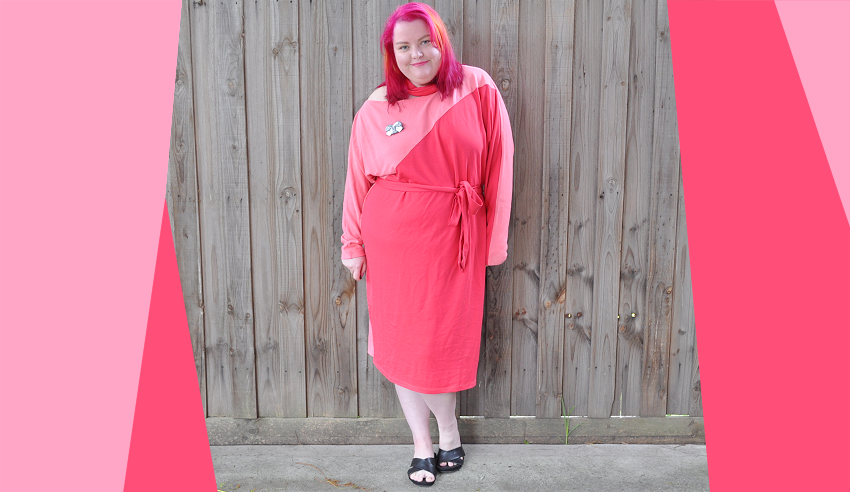 Outfit – Out of this world colourblock!
Look! It's me! Not in leggings and a jumper, or pyjamas! Which honestly has been what I've been living in the past month. It's been hell. I'll try and update everything in the June catch up blog. But here I am, still sick, but wanting to show off this fabulous dress.
When this dress popped up on ASOS it went straight into my wishlist. It's been a long time since I've loved something as much as this. I hoped it would one day end up on sale and those prayers were answered! I was also lucky enough that my parents dropped $40 into my bank account for my birthday, so I snapped it up!
A few things, on the site it says Pink/Red. I would say that its more of a peachy-salmon with a deeper pink. Also, it fits large. I got this in my normal 22 and without the belt it looks ridiculously large. I do love how it looks and feels belted, but I could have def sized down to a 20. I'm not sure, but I do think I have lost weight over the last month, so that too may have something to do with it. I'm also not wearing a bra underneath.
I love how simple and easy this is to throw on and I personally feel like a million bucks. Or really, like some weird 80's Star Trek officer! I paired it with my Gemini brooch from Erstwilder to keep the celestial theme going.
Also, new hair! What do you think!?