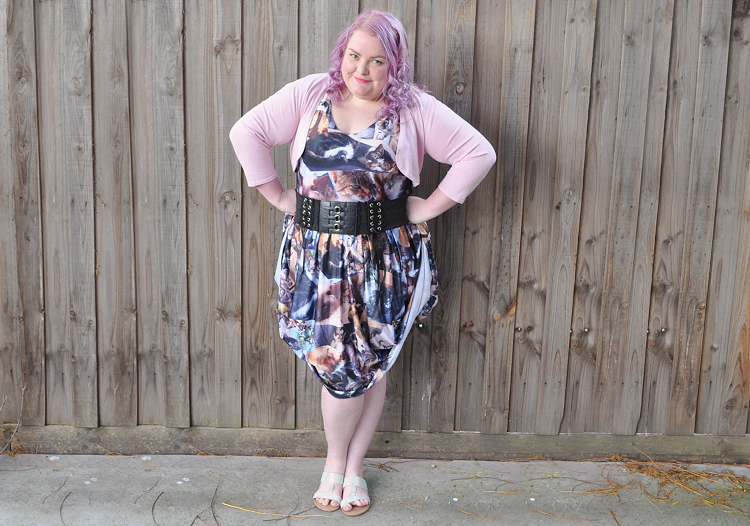 Outfit – Plus Size custom Cat dress by Joolz Fashion!
Awhile ago, the super talented Joolz Fashion held a competition for the chance to win one of her customised dresses. I didn't win, but I did get a runner-up, which entitled me to get a customised dress at a discounted price. The items I have already from Joolz Fashion (see some looks with them here) are amazing so I decided to bite the bullet and become the ULTIMATE CAT LADY!
Yes, the dress is covered in pictures of my cats. The graphic is THIS one, that I threw together in like 20 minutes. It's pretty rough, but it works. I love just picking out the pictures of Louis, Ripley and my baby boy Tonka. Gosh, I miss him. The graphic I made wasn't a repeating pattern, so I knew already it would have a jarring line somewhere across the design, as it's something I talked over when I submitted it. I really love the way it turned out.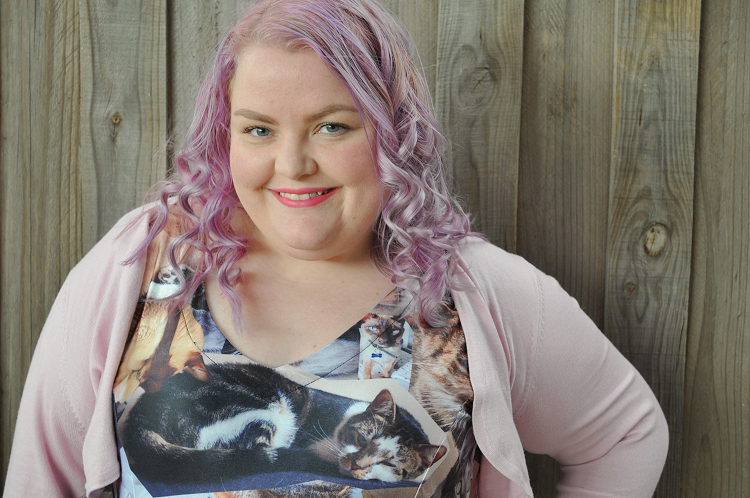 Just so you know, it can take a little bit of time seeing as the fabric is custom printed. I put in my payment and submitted the file July 12th and received the dress in the mail August 23rd. Honestly, I think that's a pretty great turnaround time for something that's custom. I got the dress in a size 22, and I could have easily sized down without any image warping. The material is stretchy and super comfortable. (P.S, I really need to figure out an eyebrow colour for this colour hair, the brown looks a little odd)
I'm now thinking of all the other custom designs I want to make. I kind of want to make a Frodo dress. Oh, oh, or an Anatolian one! Really, the limit is your imagination!
Oh, and it has pockets! Deep, amazing pockets!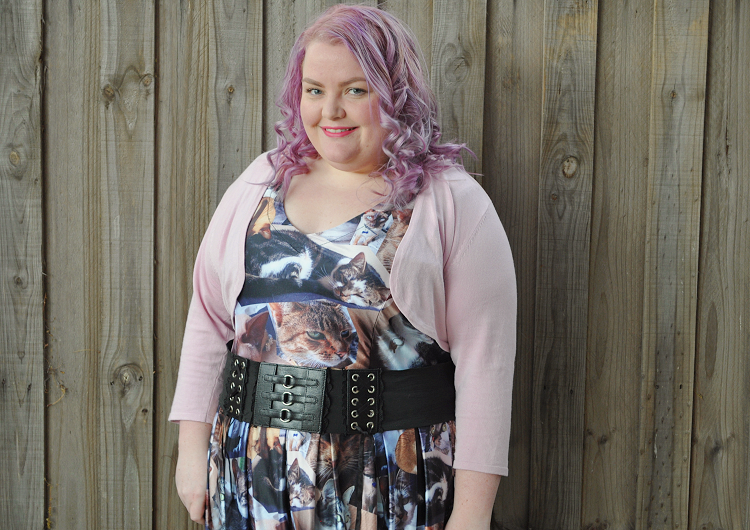 What would you print on a custom dress?